My 
Story
Tim Smalley is an award-winning product marketer and a certified mentor and keynote speaker at the Accelerator Network.
FORWARD- 
THINKING
CUSTOMER-
DRIVEN
Focused on
growth
Tim Smalley has over 16 years of experience in driving business growth and results across three main disciplines in the technology industry: product management, marketing, and brand building.
Tim started his career in product management as co-founder of Bit-tech.net, where he led both the team of award-winning journalists as well as driving the website development and go to market strategy for the business.
Bit-tech was a disruptive online tech magazine with a simple goal – to deliver high-quality content in a new and innovative format at a time when online shopping was in its infancy. It grew to become one of the world's most influential titles in the tech enthusiast sector pulling in over 2 million unique visitors and 30 million page views every month by the end of 2008. At this point it was acquired by Dennis Publishing Ltd as the market leader.
He then co-founded Expert Reviews in mid-2009 and laid the foundations for what is now one of the UK's leading online consumer technology magazines. The site launched in early 2010 and is Dennis Publishing's most successful new website launch to date – gathering 1.5 million monthly unique visitors and over £1 million in revenue within 12 months.
Despite Tim's successful disruption of the publishing industry, 2008 and 2009 proved to be some of the toughest years of his life. He lost two close family members to cancer in the space of a year, including his first wife.
Family needs led to Tim looking to plot a career change and he quickly landed his first 'proper' marketing job, consulting for some of the world's biggest technology brands to drive go to market strategy and digital adoption in the early days of digital marketing.
Tim joined ASUS as its first full-time digital marketer. He launched and rapidly grew the company's global social media and inbound marketing strategies years ahead of industry trends. All of ASUS's competitors were still focused on interruptive 'outbound' marketing, while Tim was building two online content marketing portal in the tech enthusiast and consumer tech space.
He was also part of the team behind the company's 'In Search Of Incredible' campaign in 2012, which combined both outbound and inbound content. The campaign was awarded a Euro Effie in 2012, and also won the Intel Marketing Innovation 2012 award.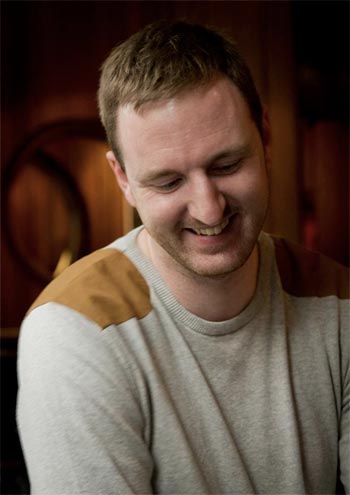 Product Marketing

99%

Customer Research & Persona Development

100%

Go-To-Market Strategy

92%

Messaging & Positioning

100%

Sales & Marketing Enablement

95%

Content Strategy

100%

Social Media Strategy

89%
The campaign's namesake eventually became the company's strapline. ASUS had the fastest-growing audience of any technology company on Facebook and by the end of the campaign, it was the fourth most-liked tech brand on the platform. It also outpaced all of its competitors in the number of Google searches.
After spotting a critical hole in ASUS's go to market strategy and following buy-in from the executive team, he quickly moved to establish a new global strategic product and technical marketing department that worked alongside all key stakeholders in engineering, product management, product marketing and PR to deliver high-quality products to market generation after generation.
His team was responsible for around 50 product launches per year. Some highlights included Tim leading European and North American marketing for Nexus 7 in both 2012 and 2013, in collaboration with Google. Nexus 7 sold more than 15 million units.
He also led improvements across multiple parts of ASUS's smartphone, tablet and notebook businesses. He helped launch the company's smartphone and smart watch businesses, and helped drive rapid growth in both its tablet and notebook businesses. Flagship product launches included ZenBook, ZenFone and ZenWatch, which sold a combined 30 million units and firmly established ASUS as the most valuable Taiwanese brand according to Interbrand.
Following this, Tim had a two and a half year run at UK2 Group, where he was Head of Product Marketing and then Marketing Director for the Enterprise Business Unit. He lead go to market strategy, marketing and growth in the enterprise business unit. Enterprise business revenues more than trebled in the time he was with the company, and resulted in the Group being acquired early in 2017.
Currently, he is building his next business, Stratomic, which will enable brands to succeed in this new world of 'pull' marketing. More will be revealed soon. He is also a certified business mentor and speaker at FFWD London and The Accelerator Academy.
He lives on the outskirts of London with his wife.
SOLVING MARKETING PROBLEMS IS MY OXYGEN. 
I WANT TO HELP YOU.
I offer free 30-minute consultations. I normally give away some of my best ideas by accident. You're free to steal them!