My 
Services
Breakthrough Product Marketing consulting services for tech & SaaS businesses
You've spent time validating your product and you've already got some paying customers. And now you're looking to grow, fast - but where do you start the journey? Thankfully, I have spent my entire career building and growing technology businesses in rapidly evolving commercial environments. I've built businesses with limited budgets, and also launched several extremely successful billion dollar products.  I've also consulted fast-growing startups to accelerate their growth. 
I quickly get to the bottom of my clients' problems and find ways to turn them into opportunities for growth.
My vast and varied experience marketing products means I am perfectly positioned to help your business grow. As you would expect with such vast experience, there are many ways I can help you to achieve your goals. Here are just a few to give a flavour of what is possible.
Mentoring & Strategy
High impact mentorship for newly established teams.
Advisory & Consulting
Strategic support for established marketing teams.
Growth Acceleration
Leverage my experience building high-growth businesses.
Let's Solve Your Biggest Marketing Problem Today.
Are your sales and marketing teams pulling in different directions? All you know is that you're not winning enough business.
Your leads aren't converting. Your sales team is complaining about the quality and quantity of leads. Your marketing team is complaining about the sales team not using marketing content to nurture to a close.
Are you attracting the wrong leads, not attracting enough leads, or is your messaging simply not hitting home? Maybe your content strategy just isn't working for you.
Let's work through one of your marketing problems together and find a way to a solution, inside 30 minutes.
How I Help Businesses Today
Ideal Buyer Persona Development
How do you decide the best way to market your products? You'll be surprised to know that most businesses make their decisions on the basis of their own feelings rather than based on what their customers say or want.
At the heart of every customer-centric marketing strategy is a deep understanding of your ideal buyer. A well thought-out buyer persona tells you everything you need to know about your perfect customer. You'll be able to speak their language and reverse engineer their day to get their attention without forcing it.
With this service, I'll interview your customers and develop a detailed ideal buyer profile that gives you the framework you need to make decisions in the best interests of your customers.
Product Messaging & Positioning
Positioning your product in the mind of your customer can be the difference between success and confusion. Don't risk confusing your prospects. Your product must 'sing' to those that need it, or you're failing - you're letting them down. Big time.
Are you struggling to string together coherent messages about your product? Is your messaging confused and, even worse, confusing your prospects? Does every customer-facing team in your business describe your product in exactly the same way?
If not, you have a serious problem. Your product has confused your employees, so your customers have no hope of understanding it. If it hasn't already, this is going to severely impact your business's ability to grow.
Growth Acceleration Strategy
Do you think you've found product market fit? Are you looking to accelerate your business's growth? It's very likely you haven't found market fit, but you might be close.
I've spent my entire career building, evaluating and launching technology products. So with this service I will give you access to my secrets. We'll deploy the proven strategies and tactics that have seen me lead two businesses to acquisition off the back of rapidly accelerating growth, and launch multiple billion dollar revenue products.
Are you looking for an exit strategy? Growth is, without doubt, the most lucrative answer to that question - let's discuss how I can help.
Customer Experience Design
Now, more than ever, your prospective customers want to buy an experience. They love buying, but hate being sold to, so it's essential to develop experiences that your customers love. These experiences drive repeat buying behaviour and word of mouth marketing, which are both cornerstones of high growth.
Do your customers buy from you repeatedly? Are they recommending your products to their friends? Do your customers experience pain or pleasure when they do business with you?
Most businesses focus on the lowest common denominator in their client base, when in actual fact they should be designing their buying experiences for their most valuable clients. Let's talk about how I can help your customers love doing business with you.
Sales & Marketing Enablement
Does your sales and marketing team have the tools they need to be successful? Have you mapped your buyer's journey? If you've created one path to close, you've misunderstood the fundamental changes in buying behaviour that have happened in the last few years.
Buyers are buying differently today. No two buyers take the same journey. Having the right tools, assets and materials in place - and, more importantly, delivered in the right language - for your buyer ensures they can take the journey that matches their needs.
I've spent the last 5 years mapping extremely complex buyer journeys, and more than 10 years advising marketers and businesses on how buying cycles changed in the early 2000s.
Increase Revenue In Just 30 Minutes?
It's a fact that businesses sell more when sales and marketing are 100% aligned. It's also true that, in most cases, sales and marketing aren't working towards the same goals.
Why not get in touch for a 30-minute, no obligations discussion about your challenges?
What Others Have Said
Don't just take it from me, let others do the talking!
"Tim drives the identification of new growth opportunities, quickly gains buy-in from executive stakeholders and delivers the project to ensure that the business exceeds expected outcomes." Daniel Holloway
"I have worked closely with Tim for the past 3 years on a number of projects ranging from global ASUS events to numerous key product launches. Tim's experience and abilities have played a vital role in our success at securing widespread media coverage and increased market share." John Swatton
"Professional, technical and humble are the first thoughts that enter my mind when I think of Tim. Very knowledgable with an ability to look at things from a unique angle. Tim is always a pleasure to work with." Sasa Marinkovic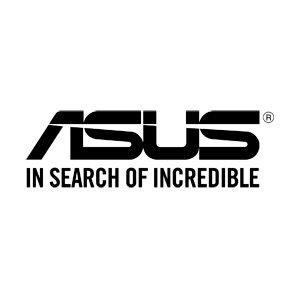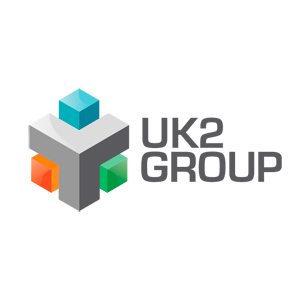 Not Sure Where To Start?
I highly recommend joining me for a 30-minute no obligations consultation. We'll work through one of your biggest marketing headaches and plot a path to fix the issue. If you're happy with progress, we can work to develop a longer-term engagement that drives your business growth.