Actionable website 
teardown
Get your website back on track. Start converting more visitors into leads and customers.
Does this
sound familiar

?
Your website conversion rate is extremely low or it doesn't convert at all
The quality of leads or live chats coming into your sales team is poor, resulting in extremely low close rates
You struggle to tell the world how world-changing your product is in a way that resonates with prospects
You spend far too long explaining your product to a prospect before they really 'get' how it helps them
Low Website Conversion Rates
Poor Quality Leads & Live Chats
Your Prospects Don't 'Get' What You Do
Is your product messaging up to scratch? Has your website been optimised for conversion? Are your prospects confused by your offer?
A good product that is not well positioned in the mind of your website visitors turns prospective customers away. Even world-class products that can't communicate their value effectively to the target audience will confuse and ultimately lose potential customers.
Your prospects simply don't understand what you do, but the problem is that you're too close to your own product. You are unable to spot the gaping holes in your positioning. Issues with the way you're presenting information on your website go unresolved.
You need a fresh, customer-focused perspective that gets your prospects to take action
I have developed a proven process to optimise websites for conversion. By understanding what keeps your prospects and customers up at night, I can transform the insights into high-converting positioning, messaging and website content.
This is your chance to hire me to personally analyse up to five key pages on your website and review your positioning and messaging.
This means I will:
Identify critical areas of your messaging and positioning where it may be confusing or failing to engage your target market.
Share quick and easy-to-implement optimisations that will instantly make your product and website more compelling to your ideal buyers.
Provide page-by-page guidance on the best information structure to give visitors the right information at the right time for them to take action.
THIS WEBSITE TEARDOWN IS PERFECT FOR YOU IF…
You run a growing technology, SaaS or digital product business
You value your customers and want to better serve their needs
You know you're too close to your own product to spot flaws in your positioning
You realise you need a fresh, outside perspective on how to convert visitors into customers
"Tim's suggestions changed the way we thought about generating leads from our website. We realised that most of our visitors were only visiting once, so we made a conscious effort to find ways to get visitors returning. Also, as a direct result of his suggestions, we've implemented two different funnels that guide prospects through the buying process in a way that best suits them. This doubled the number of leads we generate monthly."
Thom H.
A Recorded review of Up TO 5 pages
Approx. 10-15 minutes screencast per page, with a direct transcript of recommendations for each page.
ACTIONABLE RECOMMENDATIONS
How I would optimise your website to quickly improve conversion rates and what areas I would test.
A 30-Minute Live Q&A SESSION (Plus recording)
We'll discuss the review to address any questions or concerns you may have so that you can take action.
Convert more website visitors into customers
Get there faster with a professional website teardown
1x 10-15 minute expert video review of your website's homepage
Bespoke recommendations to optimise weaker parts of your homepage
Thorough review of your homepage messaging & information architecture
30-minute Q&A session upon delivery
3x 10-15 minute expert video reviews of key pages on your website
Bespoke, page-by-page advice to optimise weaker parts of your site
Thorough review of your website messaging & information architecture
30-minute Q&A session upon delivery
5x 10-15 minute expert video reviews of key pages on your website
Bespoke, page-by-page advice to optimise weaker parts of your site
Thorough review of your website messaging & information architecture
30-minute Q&A session upon delivery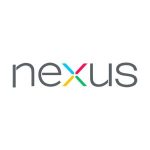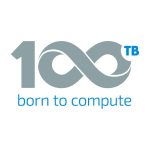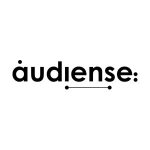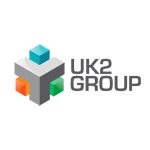 What customers
are saying
Don't just take my word - let my clients do the talking!
"Tim successfully reshaped our brand by recognising both what enterprises wanted and what can drive serious revenue for the company. He is able to spot trends and position products in order to best take advantage."
"Excellent, speedy and efficient work. The website teardown helped us to really focus on getting the most out of our existing website traffic. We are already using some of Tim's suggestions to improve traffic into our store."

"We were very pleased with Tim's work. He did an EXCELLENT job for us in a timely manner, as promised. His work exceeded our expectations. We look forward to working with him on other projects."

Frequently Asked Questions
My buyers are not in an industry you specialise in, can you help me?
I have worked with businesses across a wide range of industries, ranging from consumer electronics and IT services, to cakes and coaching businesses. The key to success is preparation.
Once you've booked your teardown, you will complete a quick worksheet that will brief me on your best customers, and how you solve their problems or meet their needs. Before I complete the teardown of your website, I will conduct the necessary research on your industry, product, and buyer to identify their biggest pain points.
Can I upgrade after signing up?
Yes, you can upgrade for up to 7 days after signing up. Contact me via email and I'll arrange a supplementary payment link for you.
I'm busy... How much work do I have to do?
Practically nothing. This is what I need from you:
A fully completed discovery worksheet, which you'll get as soon as you've completed your purchase
30-minutes of your time after I've sent your teardown across. This gives you the opportunity to ask any questions you have before taking action to implement the suggestions.
How long does it take to complete the teardown?
At the moment, my schedule means that it will take approximately 10 to 14 days to complete the teardown of your website.
This is much faster (and far cheaper) than searching for, hiring and training someone to do this in-house. In that time, you could be losing out on hundreds of opportunities.
WHAT ARE YOU WAITING FOR?
Get a professional website teardown today and start converting more of your website visitors into leads and customers.